Made In AMERICA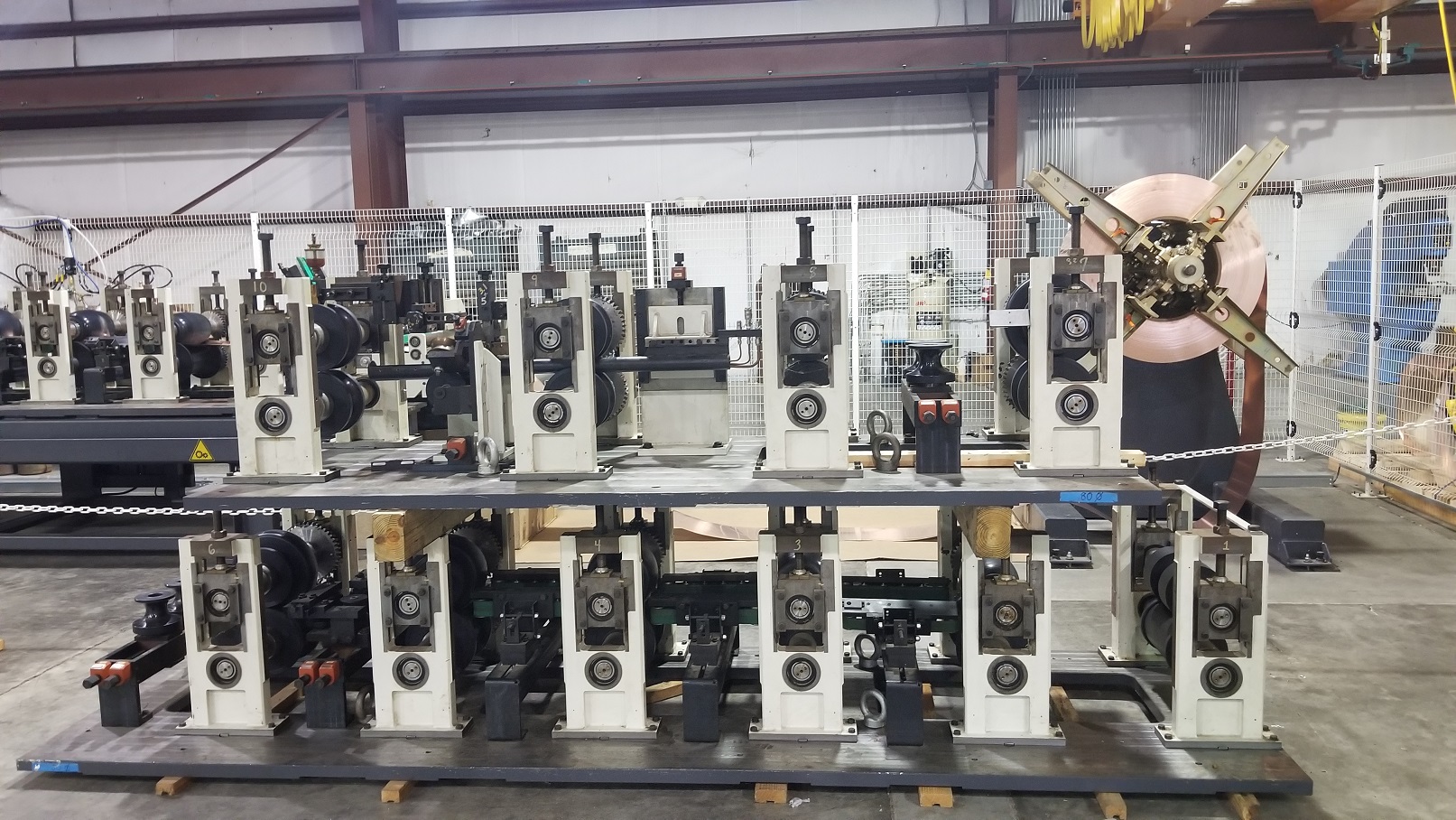 Advanced Manufacturing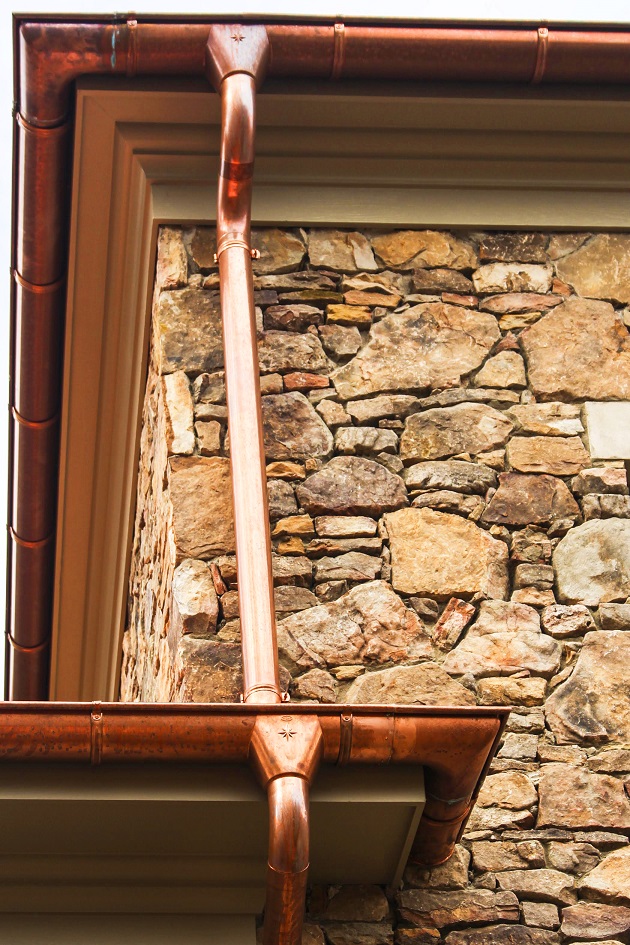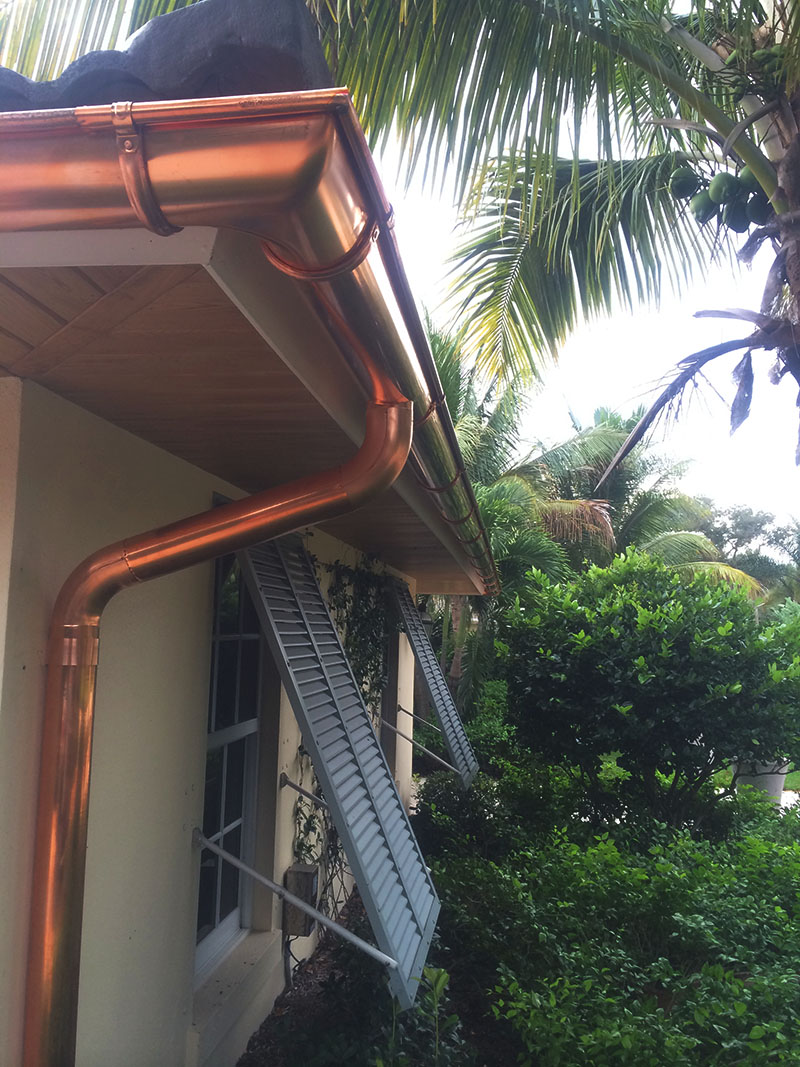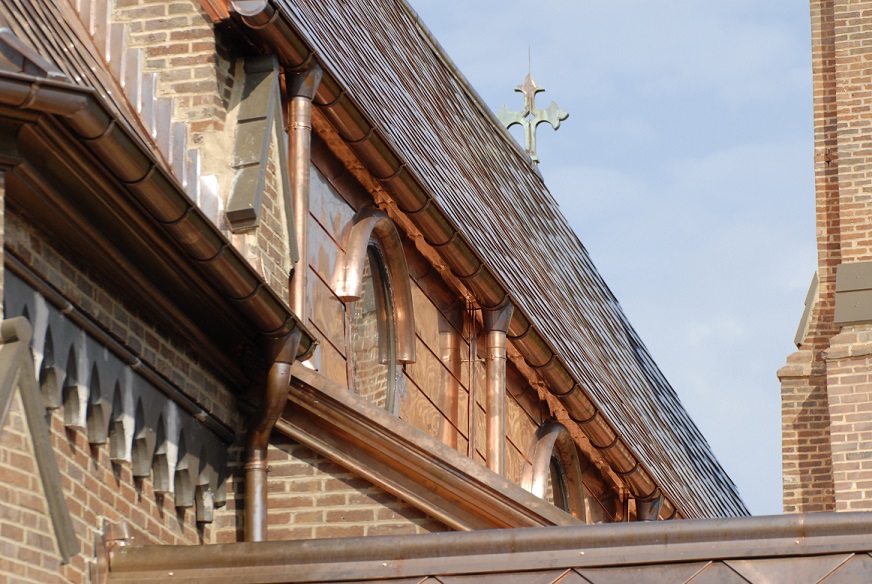 EuroGutterUSA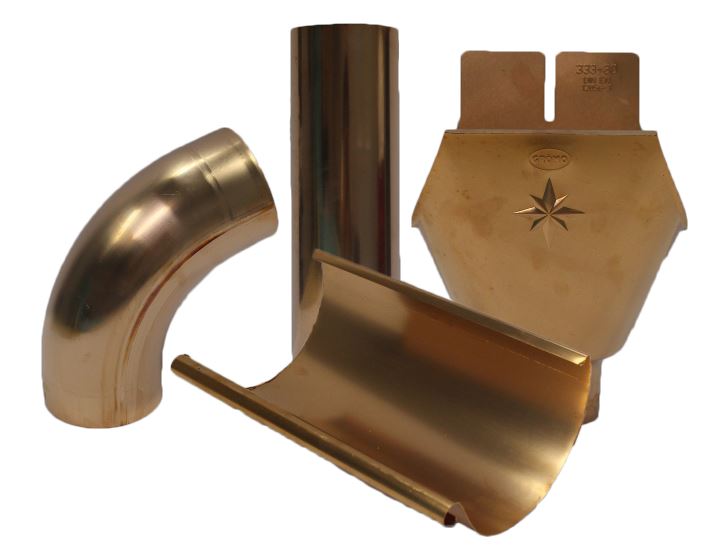 Forward Bead Gutter.
Seamless-weld Downspouts.
We make Copper Gutters!
We are the only U.S. manufacturer of the European half-round rainwater system featuring a smooth seamless-weld downspout in copper and VMzinc®. Other producers of a similar half-round system sacrifice quality and aesthetics by using folded-seam downspouts and crimped elbows, you won't find that here. We offer the highest quality system while remaining competitively priced, made right here in the U.S.A.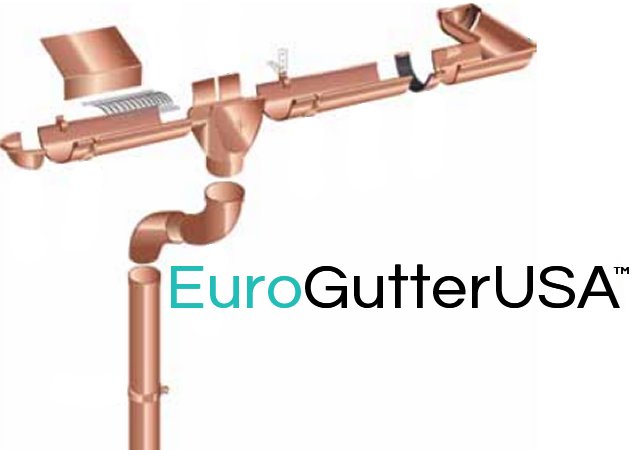 Copper and Zinc Ornaments.
We have more than copper gutters.
We've fabricated hundreds of customized ornaments for private residences, businesses, universities, and public buildings. We work closely with contractors, architects, and homeowners to bring to life their custom designs. We specialize in restoration to revive the intricate details time has slowly taken away from historic homes, universities, and public structures.

CLICK AN ICON TO SEE MORE PRODUCTS.
Ornametals manufactures EuroGutterUSA™, a high-end copper and zinc rainwater system. It includes a half-round gutter and smooth seamless-weld downspouts produced in our manufacturing headquarters of Cullman, Alabama.  EuroGutterUSA™ is a world-class, built-to-last "European-style" gutter and downspout system featuring forward bead gutters shaped to direct water away from the fascia, pipe, and elbows welded to be seamless instead of folded or crimped.
Besides our core manufacturing, we are often contracted for our technical expertise and consulting services to architects, owners, and contractors.  Many such projects are historical restorations. Learn more about Ornametals.